*OUR OFFICE WORKS WITH CLIENTS FROM ANYWHERE IN MASSACHUSETTS*
!Stop Wage Garnishment! !Stop Home Foreclosure! !Get out of Debt! !Get a Fresh Start!
* WHY IS OUR FEE THAT LOW? * – We are probably asked 4 or 5 times per week why our fee of $1,400 is that low, compared with other attorneys who are charging $1,800 to $2,000 (plus an additional $400 in costs).  The answer is simple: because Attorney Crossley knows for a fact that most people who need to file for bankruptcy protection can't afford a $1,800 or $2,000 lawyer's fee.  Our fee is affordable and our clients can get the help that they really need.  It's that simple.
* FREE CONSULTATION * – For a completely free bankruptcy consultation contact the Crossley Law Office on-line, fill out the contact form below, or call (508) 655-6085 today.  We can help stop the debt collection calls and get you on the path to a fresh start.
* PAYMENT PLANS * – Financing is available with only a moderate retainer. We can tailor the payment plan to meet your needs.
* FLAT RATE $1,400 CH. 7 LAWYER'S FEE * –  The most affordable fee (almost certainly) in Massachusetts for the level of experienced bankruptcy law firm that you have working on your case.  We provide superior legal services at affordable rates.  Plus you have our firm's MATCH & BEAT policy on your side.  If there's another firm offering you their bankruptcy services, with an experienced bankruptcy attorney, our firm will either MATCH their price or BEAT their price.  We guarantee that when you call us, you will speak with an attorney right away.
* EXPERIENCE * – More than 16 years of handling Chapter 7 and Chapter 13 Consumer bankruptcies for thousands of Massachusetts consumers.  You receive personal, direct service working with an experienced Massachusetts licensed bankruptcy attorney.
* FLEXIBLE SCHEDULE * – This is the real world and we understand that you have to work, so we offer evening and Saturday appointments to fit your schedule.
__________________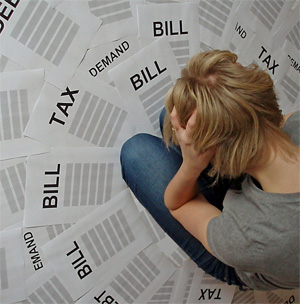 Chapter 7 Bankruptcy is the most common type of individual bankruptcy. Unlike in Chapter 13, you do not pay part of your debts back in monthly installments. If you qualify for Chapter 7 and comply with the procedures and disclosure requirements, most of your debts will be discharged.
At the Crossley Law Office we charge an affordable, fair and reasonable flat fee to prepare and file your Chapter 7 bankruptcy for you.  While many other Massachusetts lawyers are charging between $1,800 and $2,000 (not including filing fees) for a consumer Chapter 7 bankruptcy filing we only charge $1,400. This is nearly the same affordable flat fee for standard consumer Ch. 7 bankruptcy cases that we charged back in 2008. Why? Because it's a fair and reasonable fee to charge people who are struggling through increasingly difficult economic times.
Including the mandatory Bankruptcy Court filing fee and other expenses (see above) the total cost to you is considerably less than other attorneys. Most other attorneys are charging between $2,000 and $2,500 (not including filing fees) for the very same service.
If you want to know more about the bankruptcy 'means test' or for a FREE bankruptcy consultation contact the Crossley Law Office on-line, fill out the contact form below, or call (508) 655-6085 today.
Qualifying for Chapter 7:
Only people who cannot afford their debts are eligible for Chapter 7.  So, you must qualify.  The general rule is that if you can afford to pay part of your debts, you must do so in Chapter 13 bankruptcy, which has many advantages of its own.
The Bankruptcy Means Test:
There are different ways that the bankruptcy system decides if you qualify for Chapter 7.  The main one is the 'means test', and only certain people have to take it.  If you make more than the median income for your State (by family size) you must take the 'means test', but if you make less than the median income then you already qualify for Chapter 7 and don't even need to take the 'means test'. Currently, these are the median income figures by family size in Massachusetts.
In Massachusetts, here's the median income by family size (for cases filed after May 1, 2012):
Family of one: $55,185
Family of two: $66,200
Family of three: $82,873
Family of four: $102,194
Add $7,500 for each additional family member.
If you are subject to the 'means test', you often will not qualify for Chapter 7, but this is not cut and dry.  It depends on the amount of your secured debt payments, county of residence, whether you are married, have medical issues and a variety of other factors.  These items are factored into the test and, in part, determine if you "pass" the bankruptcy means test and therefore qualify for Chapter 7.
Even if you "pass" the means test or do not have to take it all, there remains what is known as the totality of the circumstances tests under Section 707(b)(3) of the Bankruptcy Code.  This test asks the basic question (i.e. ability to pay) from a less technical perspective and can, at times, require that even people below the median income file Chapter 13 instead of Chapter 7.
What Debts are Discharged in Chapter 7?
Most debts are discharged in Chapter 7.  Credit cards, unsecured personal loans, medical debt, car repossession deficiencies are examples of the types of debts that are generally dischargeable.
What Debts are not Discharged in Chapter 7?
Not all debts are discharged in Chapter 7.  Student loans, recent taxes, and most divorce-related debts are a few examples.
Credit:
Chapter 7 Bankruptcy stays on your credit report for ten years from the date of filing.  This does not destroy your credit for the whole ten years.  Most people think it does.  What it does do is put a negative mark on your credit for the ten-year period.  As time passes the weight given to the bankruptcy by the credit bureaus gets lighter; after ten years it's gone completely.
Assets in Chapter 7:
Chapter 7 is a liquidation.  What this means is that, in theory at least, you give up all of your non-exempt property for a discharge of your debts. In reality, most people have very little property, so they do not have to give up any of it in Chapter 7.
If you do have assets that are not exempt and want to keep them, you cannot do so in a Chapter 7 and will need to file a Chapter 13.  You can learn what will happen to your assets in a Chapter 7 bankruptcy by calling us and answering all of our questions honestly.
What Chapter 7 Can't Do:
In Chapter 7 cases you cannot stop foreclosures by curing mortgage arrears like you can in Chapter 13 cases.  You can also not cram down car loans, strip off wholly unsecured second and third mortgages, and pay off non dischargeable tax debts.  Chapter 13 offers more flexibility and options, which is one of its chief advantages over Chapter 7.  However, sometimes Chapter 7 is the perfect remedy to financial problems that you just can't fix any other way.
For a FREE consultation regarding which type of bankruptcy is best for you (Ch. 7 or Ch. 13) contact us on-line, fill out the contact form below or call (508) 655-6085 today.