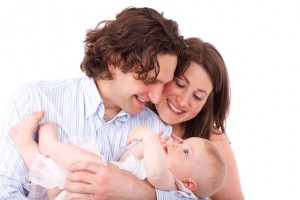 Since 2000, Attorney David Crossley and the Crossley Law Office have worked closely with some of the most well-known Surrogate Agencies in the world today.
We have years of experience in drafting and negotiating fair and safe Surrogate, Carrier and Egg Donor contracts, as well as obtaining Pre-birth Orders and Post-birth step-parent and second-parent adoption Orders.
Our clients come from every Country in the World and from every State in the USA.
If you are the Intended Parents, or a Surrogate, Carrier or Egg Donor trying to help build a family through Gestational Surrogacy, the Crossley Law Office would be happy to represent you, and work with you, for all of your Gestational Surrogacy contract representation needs. Over the years we have developed working relationships with the best Surrogate Agencies in the World today, and if you would like a referral or introduction to a totally confidential, caring and considerate Surrogate Agency please contact us and we would be happy to provide you with a referral.
To learn more about our highly affordable flat fee/flat rate fee schedule for Gestational Surrogacy contract representation, or Pre-birth or Post-birth orders, please contact the Crossley Law Office on-line, fill out the contact form below, or call (508) 655-6085 today.
Common Questions that Surrogates, Carriers and Egg Donors have:
What should I do if the Intended Parents aren't paying me as we agreed upon?
Should I agree to an amniocentesis?
Should the Gestational Surrogacy agreement be confidential?
Who is responsible for medical costs, me or the Intended Parents?
What if medical complications occur?
Who pays the costs of medical deductibles and co-pays?
Who pays for the cost of counseling?
Should I sign a celibacy clause?
What if the surrogacy is unsuccessful?
___________________________________
Building a family through Gestational Surrogacy is an amazing experience for everyone involved.  Allow the Crossley Law Office and Attorney David Crossley to help you in your legal representation needs. Contact us today, fill out the contact form below (anonymously if you prefer) or call (508) 655-6085 so that we can ensure that you receive a fair and safe Surrogate, Carrier or Egg Donor agreement.