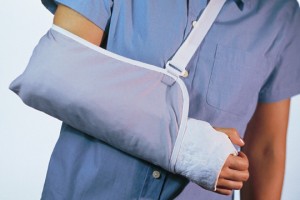 If you suffer from injuries caused by another's negligence, we will protect your rights and get fair and fast compensation. Since 2000, the CROSSLEY LAW OFFICE has been dedicated to helping clients recover the compensation they deserve for injuries due to car accidents, medical malpractice, serious personal injury, and other injuries.
For a FREE consultation contact us on-line or call (508) 655-6085 today.
At the CROSSLEY LAW OFFICE we vigorously protect our client's rights and we understand the financial and emotional hardships facing families affected by wrongful death, personal injury, and disability.  If you have been injured due to another's negligence, contact the CROSSLEY LAW OFFICE for a free consultation.  CROSSLEY LAW OFFICE, Massachusetts' Personal Injury law firm, will provide the personal attention and aggressive representation that you deserve.
The CROSSLEY LAW OFFICE has a strong track record gaining compensation for victims of serious personal injuries. A personal injury is an injury to an individual's body, mind, or emotions. If a person, business or governmental entity's negligence (i.e. careless conduct) is the cause of the injury then the CROSSLEY LAW OFFICE can win compensation for injured victims.
Serious personal injuries can be caused by motor vehicle accidents, medical malpractice, aviation accidents,dog bites, work place accidents, and slip and fall accidents. Personal injury includes not only physical injury but emotional and psychological harm also. The more serious an injury and the greater impact that the injury has on a person's life the higher the compensation will be.
Compensation can include loss of wages and the cost of past and future medical bills, which is called special damages, and pain and suffering which is called general damages. If the conduct of the negligent party is bad enough damages can also include punitive damages which are meant to punish the wrongdoer. For example a driver who habitually drives while under the influence of alcohol can be forced to pay punitive damages. A spouse and children can also recover damages if the primary income earner of the family is injured and can no longer support his or her spouse and children. Also, a loved one who witnesses a bad accident or its consequences can win compensation for going through the emotional trauma of witnessing a loved one suffering from injuries.
Negligence or carelessness can include not only careless actions but also violation of laws and regulations. For example if an owner of a store violates the building code by having stairs that are too steep and a customer falls on the stairs and suffers a serious injury the store owner can be found responsible for the injuries and losses of the victim of the fall.
The CROSSLEY LAW OFFICE has handled numerous serious personal injury cases and will work hard to research the law and regulations and find the witnesses and evidence that can help a victim of a serious injury win excellent compensation for their injuries. If you or a loved one have suffered a serious personal injury, contact the CROSSLEY LAW OFFICE online or call (508) 655-6085 today.