Up to $1000.00 in damages for violations of the federal Fair Debt Collection Practices Act. Plus, additional damages may be available for violations of the Massachusetts Consumer Protection Laws.
Are debt collectors making your life a nightmare? Are they harassing you at home or at work? Calling your friends and family? Maybe they've even threatened you with a lawsuit or threatened to take part of your paycheck away from you. LET US HELP.
Our Services Are FREE. If we don't recover for you then we don't get paid.
Class Action Lawsuits
Class action lawsuits are filed on behalf of a group of people who were harmed in a similar way by a company's violation of the law. In a class action, the CROSSLEY LAW OFFICE works on behalf of the group, fighting to get consumers fair compensation for the damages they've suffered, as well as punitive damages for the company's illegal behavior.
Even if a class action lawsuit isn't best for you we can still help you stop the harassing collection calls. It's time to stop feeling anxious or worried about when a debt collector will call you next. We can help.
Stop the harassing phone calls today. As soon as you are represented by the CROSSLEY LAW OFFICE we'll be able to contact your creditors, collection companies and junk debt buyers and force them to stop harassing you.
Collection Laws Prohibit:
Collection agency abuse
Anonymous calls from bill collectors
Creditors' calls early morning or late at night
Calls at work by credit lawyers
Credit attorney harassment
Calls to friends, neighbors, or coworkers
Threats of violence, lawsuit, or arrest
Threats of wage garnishment
Use of obscene language
Accusations of crime
Collection attorney or agency lies
Negative credit reporting threats
Attempts to collect more than you owe
Debt collectors using false names
Contact by postcard
Intimidation, lies, debt harassment
Other debt collecting abuse
Your Rights
Up to $1,000 — Our FDCPA Attorneys may be able to recover up to $1,000 in damages under the Fair Debt Collections Law
Actual damages for harassing collection agency abuse
STOP collectors harassment
100% FREE Legal Help – If we recover money for you, debt collectors may be required to pay our legal fees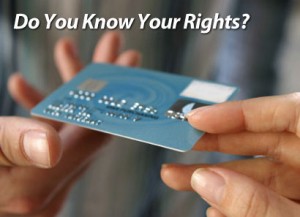 Don't make a costly mistake. To learn more about your consumer rights, and whether you have been the target of debt collector harassment, contact  the  Crossley Law Office today. Contact us on-line, fill out the contact form below, or call (508) 655-6085 today.